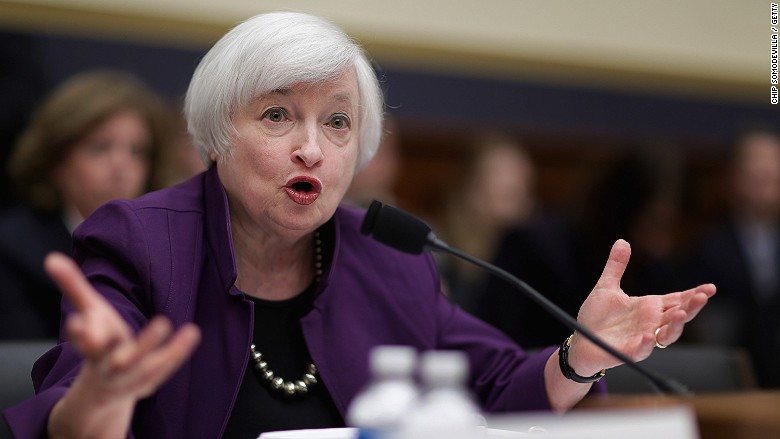 1. Samsung siren:
Samsung

(SSNLF) is coming under financial pressure after killing off its fire-prone Galaxy Note 7 smartphone.

The company on Wednesday cut its profit estimate for the July to September quarter by $2.3 billion to $4.6 billion.

Shares dipped 0.7% in Seoul, bringing total losses for the week to 10%.

"Pulling their newest product off the market is not something which is going to fade that easily, but if you flip the equation, Apple may take the advantage of this situation and capitalize on this," Naeem Aslam of Think Markets wrote in a note to clients.

Apple (AAPL) shares were up 0.5% in premarket trading.

2. Fed watch: Wall Street is anxiously awaiting minutes from the Federal Reserve's latest meeting, due to be posted at 2:00 p.m. ET.

Investors are watching for clues on the pressure Chair Janet Yellen may have faced from inside and outside the Fed to raise interest rates -- which have been kept steady since December 2015.

The odds of a rate hike in December have increased in recent weeks after a string of positive reports on the U.S. economy.

Related: Samsung's pain is Apple's gain

3. Global market overview: U.S. stock futures are edging lower.

European markets are mostly lower in early trading. Asian markets ended the session mixed.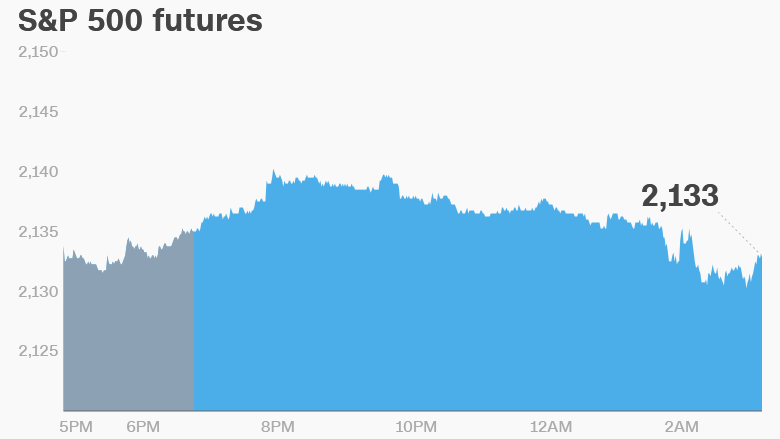 The Dow Jones industrial average shed 1.1% on Tuesday, while the S&P 500 closed 1.2% lower and the Nasdaq was down 1.5%.
4. Earnings and Economics: Transportation company CSX (CSX) will report earnings after the close.
The Mortgage Bankers Association will release its latest mortgage application survey at 7:00 a.m.
OPEC is set to give an update on Wednesday on just how much crude the cartel's members are pumping. The group is has reached a tentative deal to cut production -- but the details must still be agreed.
U.S. crude futures are edging up 0.3% to just under $51 per barrel.
5. Stock market movers -- Kinder Morgan, Ericsson: Kinder Morgan (KMI), the largest energy infrastructure company in North America, is down 1.2% in premarket trading after trespassers broke into its pipeline location in Washington.
Ericsson plunged 17% in Stockholm after the tech company significantly lowered its profit forecast.
6. Coming this week:
Thursday - NABE debate
Friday - Bank earnings