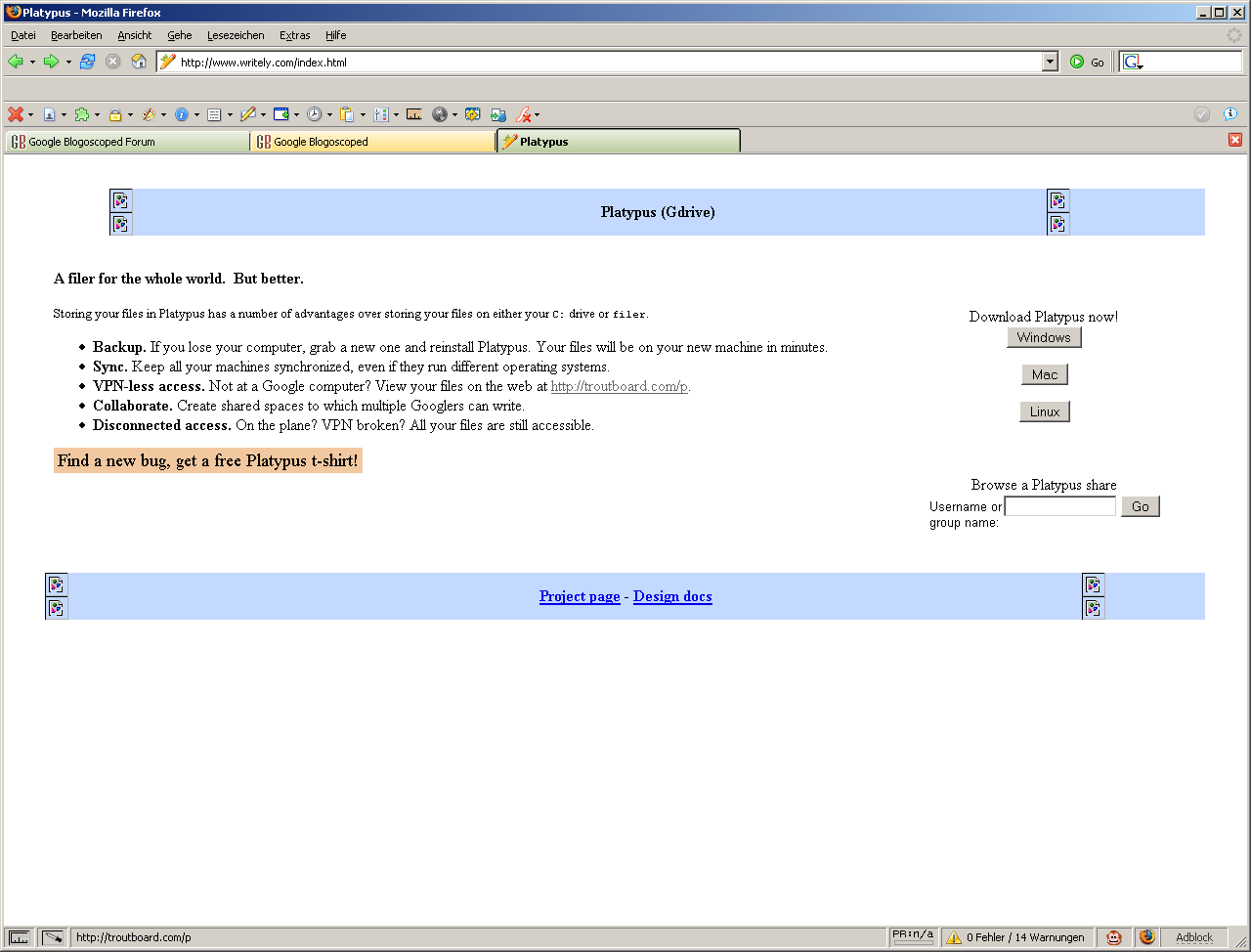 Google's GDrive online file-storage system, rumored since documents about it
leaked all over the Web in March
, has made an equally unplanned
public debut,
thanks to a security error at Writely, an online word-processing startup that Google
recently acquired
.
But don't count on scoring unlimited online storage right away. For now, it seems that the system, codenamed "Platypus," is restricted to use by Google employees. The screenshot, first posted on the Geekness blog, mentions access when users are "not at a Google computer" and the ability to "create shared spaces to which multiple Googlers can write." ("Googlers" is the word Google employees use to
refer to themselves
.) CyberNet Technology News
found further details
by looking at the page's HTML source code, which suggested that Googlers could also use Platypus for file-sharing.
Still, Platypus surely won't stay within Google's corporate firewall forever. Google's popular Gmail, after all, started out as an in-house e-mail system. If Google repeats its practice of testing products internally before rolling them out in a public beta, GDrive may be coming to your hard drive's rescue soon.