Journalists have already done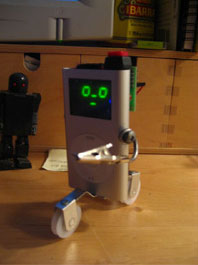 some
important
work
exposing the trail of broken iPods -- and broken consumers (this Browser contributor is on Apple cash cow number three after two malfunctioned hard drives). So it's only natural that the next step is for the aggrieved to organize themselves. Say hello to
iDud
, where you can
write a letter to Steve Jobs
, find fellow activists to (what else) protest at next week's MacWorld Conference, and, in true Apple fashion, purchase your own
iDump Pod Disposal
for the can't-miss price of $39.99.
Its a shame that Apple has built such a great product, the Ipod.....but has just not been able to understand that all the people who LOVE the product are often unhappy with the bugs and sudden death issues. At this point I wouldn't buy any other MP3 player, except Apple's....but there are many that are starting to think "ABA"...Anything But Apple.
Apple...wake up....support your excellent products better and you can WIN our Hearts and Checkbooks!