From ex-Senators to CEOs, McCain has tapped a wide range of advisers to bring him up to speed on the economy.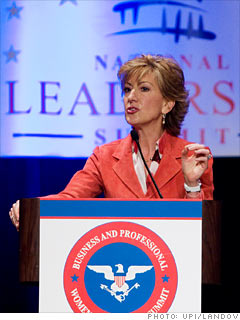 Fiorina first met McCain in 2000 when she came to Washington to fight Internet taxes. She may be a newcomer to politics, but her campaign profile is on the rise.
In March, she took on the role of chair of Victory `08, a group run by the Republican National Committee to elect McCain and other Republicans down the ballot.
After being fired by the HP board in 2005, Fiorina went on to write The New York Times bestseller "Tough Choices: A Memoir." She sits on the boards of Taiwan Semiconductor Manufacturing Group and Revolution Health.
NEXT: Phil Gramm, Economist
Last updated July 28 2008: 5:20 PM ET
Email
|
Print
|

Digg this story
|
RSS