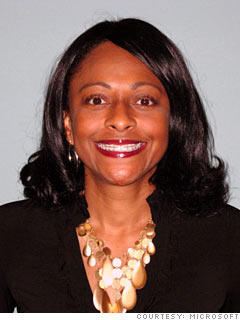 Title:
Enterprise sales manager
Age:
35
Location:
Houston
What she does:
Sells software to manufacturing companies.
Closing the deal:
"I once had a purchase order that needed to be signed by the end of our fiscal year. We called up the CFO's assistant, and she said it was sitting on his desk. So I sent her a basket of cookies. The next day she got him to sign. To get my $1.2 million deal done, I spent $40."
What works in a slow economy:
"Don't just rely on talking to the CIO. Look at the annual report and ask, Who wrote the part that says we're going to grow 12%? At an oil company, that's likely someone who works in well management."
How she gets away with being pushy:
"I'll tell clients, I'm probably being too pushy. I just want to make sure you realize the benefits here."
NEXT: Sam Sebastian, Google
Last updated September 24 2008: 10:14 AM ET
Email
|
Print
|

Digg this story
|
RSS