We're mired in the grizzliest bear market in decades. But the good news is that stocks have been marked down to holiday-sale levels. Here are ten stocks we think are poised for strong returns in 2009 and beyond.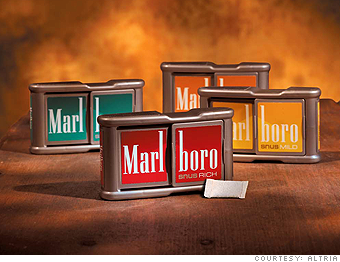 Altria currently controls about half the U.S. tobacco market.
Nobody has ever accused the folks at Altria and its Philip Morris USA subsidiary of being dummies. (A few other things, sure, but not that.) So when Altria endorsed legislation that would subject tobacco products to FDA regulation - a bill sponsored in the U.S. Senate by longtime tobacco company foe Ted Kennedy - you knew there had to be a reason.
There is. Indeed, the proposed legislation might as well be dubbed the Altria Earnings Protection Act. For starters, the bill prevents the FDA from ever banning cigarettes, but no less importantly, it makes competing with Altria much harder. The wording makes it extremely unlikely that the FDA will ever approve a new cigarette product, because the new entrant would have to be deemed "appropriate for the protection of the public health." The bill also restores states' ability to restrict tobacco advertising. Yet another part of the measure would require the FDA to crack down on sales of counterfeit cigarettes, which have been a drain on Altria earnings for some time.
The upshot is this: If the bill becomes law - and there's reason to think it will, since President-elect Obama was a co-sponsor - Altria's already safe dividend (current yield: 8.5%) will become even safer. So, too, will its earnings growth, which analysts are pegging at 8% for 2009. Throw in the fact that vice stocks are usually recession stalwarts - they've outperformed the S&P by an average of 12 percentage points during the past six recessions, according to Merrill Lynch - and you've got a defensive stock with generous upside.
NEXT: Annaly Capital Management
Last updated December 17 2008: 10:12 AM ET
Email
|
Print
|

Digg this story
|
RSS