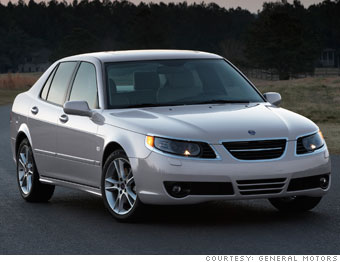 Specs:
4dr Sedan (2.3L 4cyl Turbo 5A)
Sticker Price:
$39,400
What people are paying:
$37,401
Though the Saab brand is owned by GM, Reed says it still retains the identity of a European car. And since those don't often have incentives attached, he notes the Saab lacks a general rebate. But that doesn't mean you can't get a good deal. Negotiation is more important than ever, and Reed suggests that consumers investigate those GM and Chrysler dealerships that are set to close. "The dealers who have survived the cut -- and it sounds harsh -- they have an air of superiority and arrogance," he says. At closing dealerships, they're desperate to get their cars off the lot. Says Reed, "It's an extremely important distinction for consumers to make."
NEXT: 2009 Hummer H3X
Last updated June 02 2009: 11:18 AM ET
Source: Source: Edmunds.com