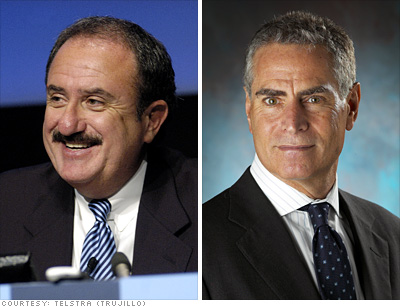 For Target: Solomon Trujillo
, CEO, Telstra Corp., an Australian telecommunications company. Prior to that he was CEO of US West and Orange, both telecommunications companies. Target says he helps with the company's technology strategy.
VS: Michael Ashner
, CEO, Winthrop Realty Trust (far right). Real-estate expert who currently runs a REIT and also heads a real-estate investment bank, Exeter Capital. Calls Ackman's real estate plan "intriguing." Says he has started shopping at Target.