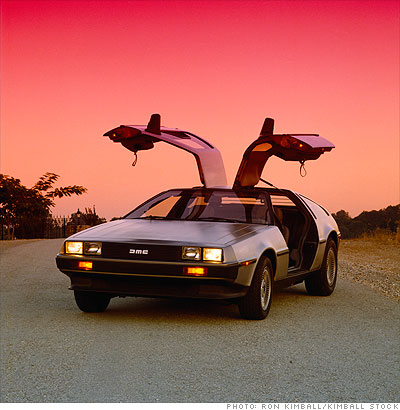 The DeLorean DMC-12, best known as the "Back to the Future" time machine, could be the nation's most famous automotive failure.
John DeLorean, a former GM exec and well-respected engineer, set up his own auto company in 1975 with financing totaling more than $200 million.
DeLorean decided to build the car in Northern Ireland, where unemployment was high and the government offered manufacturing incentives. Delays hit and production didn't begin until 1981.
Lack of consumer interest, costly production, and unfavorable exchange rates drove the company to bankruptcy. Fewer than 9,000 vehicles were built.
In 1982, DeLorean was arrested by the FBI in a sting operation and charged with smuggling cocaine into the U.S., but he was later acquitted after his attorney proved entrapment.
NEXT: Vector Motors (1971 - 1993)