Tesla Motors became the first electric car company to file for an IPO this January and could be the first U.S. automaker to go public since Ford in 1956. But auto startups have not fared well in the U.S., and Tesla has yet to turn a profit. Here are six that eventually stalled out.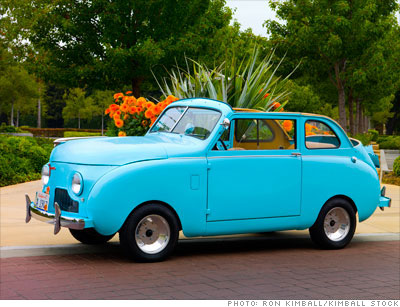 Cincinnati industrialist and radio pioneer Powel Crosley Jr. started out selling radios and automotive parts by direct mail. In 1934, now head of the Crosley Broadcasting Corporation and owner of the Cincinnati Reds, he decided to join the burgeoning U.S. auto trade by developing an inexpensive automobile.
In 1939 he introduced the Crosley, a two-door compact economy car that cost $250, was sold at department stores, and got 50 miles to the gallon. Sales rose as wartime ration laws limited gasoline use. A few years later more models were added, including a sedan, station wagon, and pickup truck.
Despite releasing the "Hotshot" sports car in 1949, interest in the Crosley dwindled due to competition from Detroit. The company folded three years later.
NEXT: Tucker Corporation (1944 - 1949)