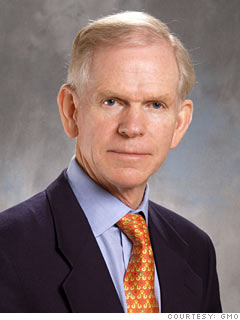 Founder of GMO, which manages $102 billion for institutions
Going out a few years, China is potentially a severe disappointment. A group of people who were communists in every aspect a few years ago is trying to drive the largest country in the world at the fastest rates in economic history.
They are making unprecedentedly large and perhaps badly reviewed loans. They've been incredibly lucky. They are probably not as good as they seem to be.
I think there is a nascent bubble in emerging markets. Over the next three to five years, emerging markets are likely to sell at a handsome premium P/E because of the respect for their higher GDP growth.
NEXT: Bill Gross