Disney and UPS are among the most respected for their product and service quality this year. Which other admired companies get top marks from their peers?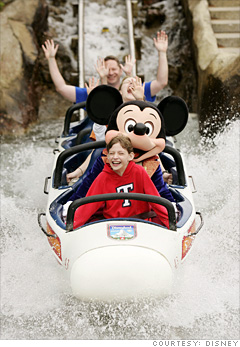 The company synonymous with Mickey Mouse is becoming reliant on an even bigger star to drive its bottom line: ESPN.
The cable sports network is a powerhouse brand for Disney, reaching 98 million American homes and known for its cultlike following among sports fans. Last year it was responsible for nearly half of Disney's operating income, according to Deutsche Bank analyst Doug Mitchelson.
Disney's obsessive focus on product quality extends well beyond sports: Its hip animated movie Up took five years and $175 million to make, and became the sixth-biggest worldwide release last year.
NEXT: Intel