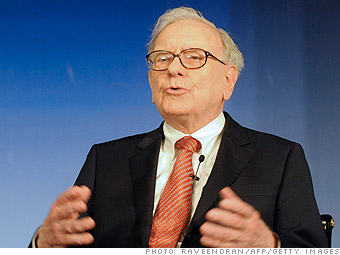 2010 profit: $13.0 billion
It was full steam ahead for Warren Buffett's Berkshire Hathaway after its mega-deal for railroad company Burlington Northern Santa Fe closed in 2010. Berkshire earnings jumped 61% as Burlington's earnings surged, the rising stock market boosted the value of Berkshire's stock and derivatives holdings, and a growing economy helped all of its subsidiary companies.
Burlington Northern alone added $2.2 billion to Berkshire's bottom line. Still, Buffett remained modest about the results. The increase in Berkshire's per-share book value--his favorite measure of performance--lagged the S&P 500's total return by two percentage points in 2010, only the 8th time it has trailed the index in 46 years.
NEXT: 11. Procter & Gamble
Last updated May 10 2011: 8:38 AM ET