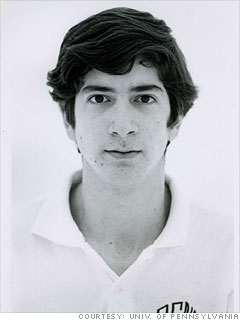 Brian Roberts, Comcast
When this CEO was cut from the high school basketball team, his math teacher suggested he try squash. He went on to play four years at Penn ('81), where as a senior, he was the No. 1 player, a co-captain, first-team All-Ivy and an All-American. Post graduation, he has been on the U.S team that won the silver medal at the 1981,1985, 1997 and 2009 Maccabiah Games in Israel, and in 2005, his team took home gold at the games.
Roberts has also helped endow a racquet sports directorship at Penn to honor his beloved coach, Al Molloy. In 2000, Roberts told Sports Illustrated, "If you're going to accomplish something in business, you have to be tough, physically and mentally. Al gave me that."--J.S.
NEXT: Ice hockey
Last updated May 06 2011: 3:09 PM ET