From big tech to big energy, here are Fortune 500 companies that saw at least a 20% headcount increase in 2010 without making any major acquisitions.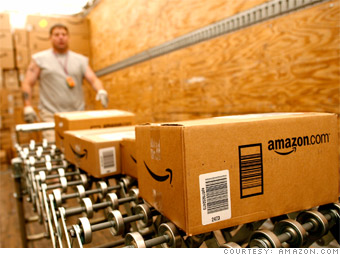 Headcount: Up 39% to 33,700
No. of employees added: 9,400
The online retailer's staffing levels change with the sales seasons. Still, it managed to add 9,400 employees last year and continues to look for new hires.
"Amazon is currently hiring thousands of positions in all teams and geographies to support continued growth across our business," said a company spokesperson."We're looking for all levels of software engineers, recruiters, buyers and product managers."
NEXT: Levi Strauss & Co.
Last updated May 05 2011: 2:58 PM ET
*Employee headcount is determined on a full-time equivalent basis. Half of part-time headcount is used to determine a full-time equivalent figure.