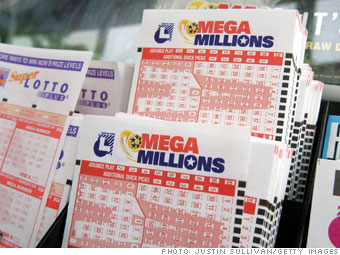 They say you have a better chance of being struck by lightning than winning the lottery. But that doesn't stop people from trying.
Consumers bought more than $70 billion worth of lottery tickets last year, according to the North American Association of State and Provincial Lotteries. About $38 billion was awarded in prizes.
Thurber said most of the clients he works with spend between $10 to $20 a week on lottery tickets -- mostly on the scratch-off variety. That adds up to a whopping $520 to $1,040 a year. So far, none of Thurber's clients have hit the jackpot.