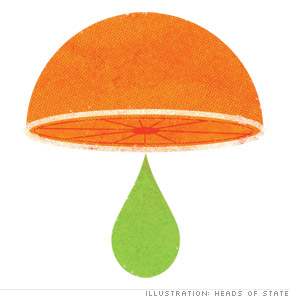 Time it takes: Two to three hours
An excellent score -- 740 and up -- is money in your pocket: On a 30-year fixed-rate $250,000 mortgage, someone with a score of 620 would pay about $240 more per month than someone with a 760. While a good score is earned over time, you can do these two things to quickly boost your number:
Step one:
Get a free credit report from each of the three agencies that track consumer credit at annualcreditreport.com. Read them carefully looking for mistakes.
Any errors -- about one in five have them, the Policy & Economic Research Council estimates -- could be costing you points. Report any problems to each of the bureaus and the lender (there's a form at each website).
Step two:
Call your card issuer to ask for an increase in your credit limit, since how much you tap of your available credit is a key factor in determining your score.
The more unused credit you have, the better you look -- ideally, you should use no more than 10% of what's available to you.
From the editors of Real-Simple and Money. Text by Stephanie AuWerter - Last updated November 30 2011: 6:39 PM ET