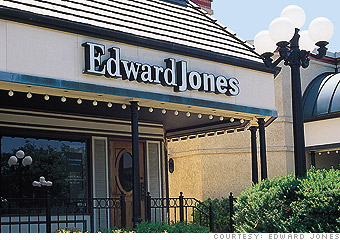 2011 Best Companies rank: 11
Current openings: 890
What they're looking for
Financial advisors, branch office administrators, headquarters associates.
Job title with the largest number of openings
500 positions available for financial advisors.
Secrets to impressing their recruiters
"Providing insights and examples of success in current or previous work experiences is always a plus. We look for individuals with a proven track record of successful and upward career progression. In addition, these individuals should demonstrate a high degree of understanding regarding the financial advisor opportunity, along with a well-thought-out strategy on the commitment required to be successful in this opportunity." --Mark Eberlin, partner, financial advisor recruiting
NEXT: Cisco
Last updated January 24 2011: 3:22 PM ET
*Number of job openings as of Jan. 7, 2011.