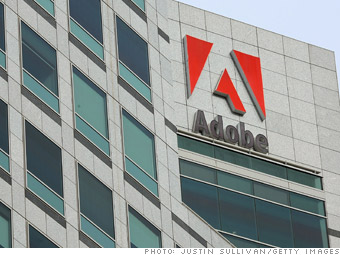 Average total pay: $123,599
For:
Computer Scientist, Software Development 4*
You don't have to be a manager to earn big benefits at Adobe Systems, maker of software like Flash and Photoshop. The company provides "Dual Career Ladders," enabling top subject-matter experts to earn generous incentives and rewards without having to approve a single vacation request.
Everyone at the company is eligible for a 4- to 6-week sabbatical after every five years of service. Adobe also gives each new hire stock options and matches 401(k) contributions at 50%, up to 6% of salary. At the end of the year, the company even "matches-up" the contributions of those who don't reach their maximums. Employees over the age of 50 can earn an additional $5,000 through the plan's catch-up provision.
Adobe provides a $20 subsidy per month for commuting to work via bicycle, and employees in Seattle are given $30 vouchers for kayaking to work. The company provides all U.S. employees with a $100-per-month subsidy for public transit.
NEXT: Microsoft
Last updated January 26 2011: 2:26 PM ET
*Most common salaried job