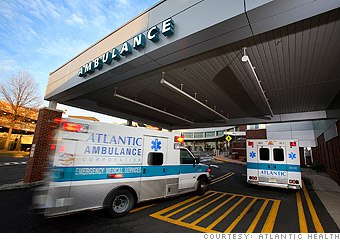 Average total pay: $114,868
For:
Manager*
A coupon for a free colonoscopy is just one way this New Jersey-based nonprofit health system compensates staff. More enticing perhaps, Atlantic also offers a pension plan that contributes up to 13% of employees' salaries per year, plus interest; 95% coverage of health care premiums; free life insurance; and salaries that are among the best in the market. The company also offers financial planning seminars to help workers manage their money.
Women outnumber men by more than 3-to-1 at Atlantic, and when employees asked for a better maternity benefit, they got it. A staffer can pay a whopping $15 for all her prenatal visits, delivery, and hospital stay. Other maternity perks include unlimited in-vitro fertilization procedures and on-site childcare across locations.
NEXT: Chesapeake Energy
Last updated January 26 2011: 2:26 PM ET
*Most common salaried job