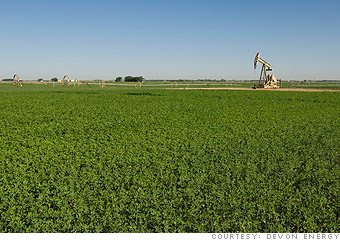 Average total pay: $172,575
For:
Engineer*
Now that's a lot of turkey: In a tradition dating back more than 30 years, all 3,500 employees at this Oklahoma City-based natural gas and oil company receive a $600 holiday bonus around Thanksgiving.
Devon also pays generous bonuses through a "cash performance" program that paid a median bonus of $7,200 in 2009. And their industry-leading retirement package contributes as much as 16% of salary to employees' 401(k) plans, in addition to a 6% match.
Devon laid off some 450 employees last July, as it divested its offshore operations. The company spent about $675,000 on outplacement services for affected workers. Remaining employees got a 3% raise -- except Executive Committee members, who declined to take a pay increase.
NEXT: Millennium: The Takeda Oncology Company
Last updated January 26 2011: 2:26 PM ET
*Most common salaried job