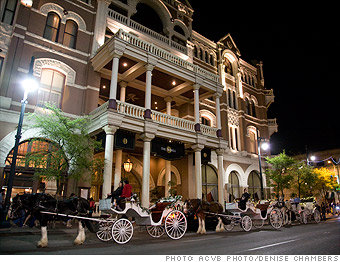 Population: 790,400
% over 50: 22%
Median home price: $124,000
Top state income tax: None
Cost of living index: 93
The Texas state capital is a perennial fixture on just about any Best Cities ranking -- from launching a business to exploring the outdoors.
What may surprise you about Austin, however, is just how affordable it is. Despite a healthy real estate market -- prices are actually up 14% since 2006 --buyers still get a lot for their money. Charming, well-maintained homes start around $125,000. And there's no state income tax in the Lone Star State.
The tradeoff? It's hard to find any, save maybe for Austin's sticky summers. There's no shortage of things to do, from live music on 6th Street to the opera, symphony, or ballet at the Long Center for the Performing Arts. Seniors can sign up for fitness and enrichment classes at one of three different city-run senior centers, while the University of Texas at Austin has a robust lifelong learning program.
See complete data and interactive map for Austin