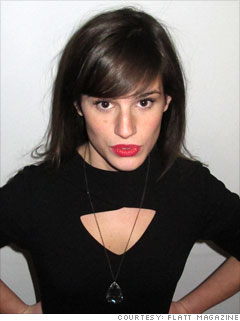 Owner: Nina Beckhardt
Location: New York, N.Y.
From Capital One's Venture Card to Epson's BrightLink projector, top companies take the naming of new products and brands very seriously.
Enter Nina Beckhardt and her company, The Naming Group.
Beckhardt graduated summa cum laude from George Washington University in 2007 with a degree in Fine Art and Psychology and a life-long love of words, Beckhardt joined another naming agency, quickly climbing the ranks to President/Creative Director.
But, despite the cushy title, Beckhardt felt very little job security, and she decided to go out on her own in October 2009. The entire creative staff followed her.
Today Beckhardt is a nationally recognized brand-naming expert, and The Naming Group attracts top-tier clients, including Sony and General Motors. In fact, GM just tapped Beckhardt and company to name the newest small car in its Chevrolet line, the Sonic.