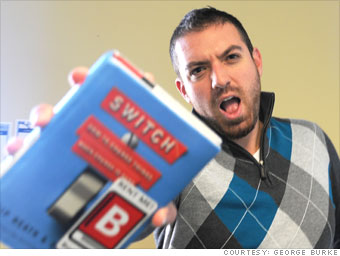 Owner: George Burke
Location: Newark, N.J.
George Burke is a classic serial entrepreneur. He started his first business, a web design company, as a senior IT student at the New Jersey Institute of Technology. He used the proceeds from its sale to fund Bookswim.com, a wildly successful, Netflix-style book rental service.
Burke's latest venture is eBookFling.com, an online company that allows members to swap Kindle and Nook ebooks. Each member earns a credit from lending an ebook to another member, and those credits are then used as currency to borrow books.
Burke, 29, makes his revenues from members who are less interested in lending and are willing to pay $2.99 for a single credit redeemable for one ebook.
Since eBookFling.com's launch in late March, the site has already amassed over 30,000 members. But what excites Burke even more is the reception he has received from authors who value the site's ability to introduce their work to new readers.
Always the businessman, Burke is working to implement a fee-based platform for authors who want even more direct access to book lovers.