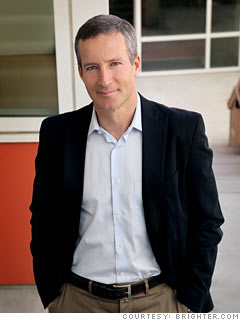 Most dental patients have no idea what various procedures cost, what percentage their insurance covers -- if they have dental insurance-- and why prices are so high, says Brighter.com CEO and founder Jake Winebaum. His company lets consumers compare dentists by price and reputation.
A survey of 1,000 people done by Brighter.com in June showed that a third of those without dental insurance have been to a dentist once or less in the last decade. In the dental care arena, says Winebaum, "there is no pricing transparency and no negotiating leverage."
Brighter has raised $13 million in venture capital, has 20 employees at its Santa Monica headquarters, and includes 25,000 dentists in its network of providers. Users who take out a Brighter subscription -- Winebaum likens the model to Costco's -- get access to its network of dentist at discounted prices, giving them the negotiating power of a group, with or without dental insurance. The company's plans start at $79 per year.