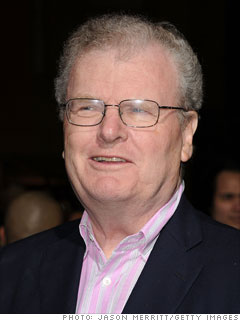 Bad news is pouring out of Sony like water from a faucet.
Shares have fallen 22% so far this year. Sales have slumped as consumer spending on gadgets has dropped off. Sony expects the Japanese earthquake to cost the company upwards of $2 billion.
And then there's the never-ending drama surrounding Sony's online gaming networks. Attackers hacked into the company's online PlayStation Network and its media streaming service Qriocity, stealing 77 million customers' personal information, including credit card numbers.
CEO Howard Stringer and Sony's top management bungled the situation, taking nearly a week to disclose the hack and more than a month to fully understand and resolve the issue. The network has been up and down over the past several weeks, as Sony continues to discover new exploits and has been subjected to even more hacks.
Stringer named Sony Entertainment CEO Kazuo Hirai as his heir apparent in March. Despite widespread speculation that he is on his way out, Stringer has not discussed a timetable for his departure.