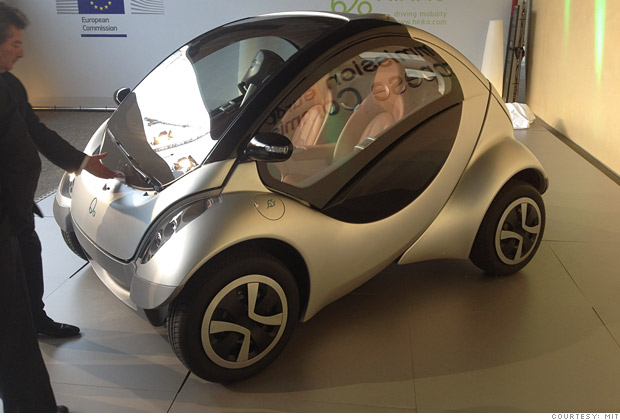 Hiriko is a Basque word meaning "Urban" and, like the EN-V, this car is a intended for use as a shared resource in crowded urban environments. It's designed to take up minimal space, especially when parked.
When parking, the back wheels move up while the rest of the body pitches forward onto its nose. The driver then opens the clear canopy and steps out the front.
Several of these cars which were developed at the Massachusetts Institute of Technology are being produced for crash testing. And assuming that goes well, the Hiriko Folding Car will be used in a pilot program in the Basque region of Northwestern Spain next year.