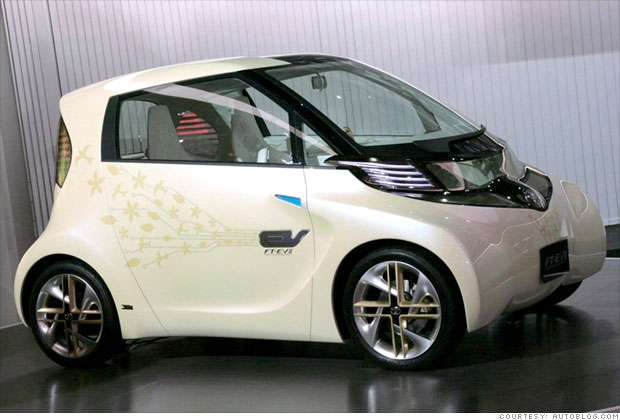 Toyota took a simpler approach to the car sharing philosophy and should have programs in a couple of west coast cities operating late this year.
Instead of creating a teeny electric car from scratch, Toyota will introduce a short-range plug-in version of the gasoline powered Scion iQ that's already going on sale across the U.S. this year.
The battery-powered iQ EV will have a range of less than 50 miles. That's still far more than most people drive in a typical day.
But it's short enough that the iQ EV probably wouldn't sell well to ordinary consumers. Instead, Toyota will put this car into car-sharing programs in big cities where it will offer an environmentally-friendly alternative to car ownership for people with just occasional errands to run.