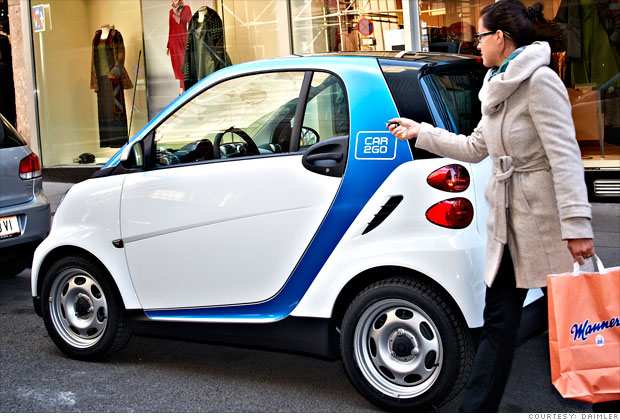 Car2Go, a subsidiary of Germany's Daimler, is a car-sharing service that's up and running in two American cities now -- there are more overseas -- and it presents a model of the sort of car-sharing system that other automakers are looking forward to.
Car2Go allows users to reserve cars but it also allows for more flexible use. Car2Go users can hop into one of the service's cars wherever they see one available, drive it where they like. then park it wherever they want within the system's roughly 50 mile boundary zone.
In the U.S., the service uses Smart ForTwos -- gasoline-powered ones in Austin, Tex, and electric ones in San Diego. The Austin program, which started in 2009, has about 21,000 participants sharing roughly 300 cars.
So the future isn't so very far in the future, after all.