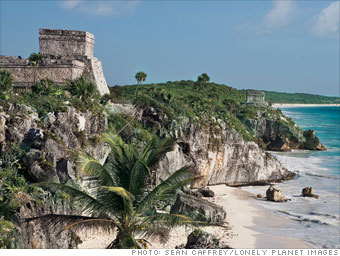 As you start fantasizing about your next vacation, you might feel discouraged once the reality of airfares and hotel rates sets in.
U.S. lodging prices rose 4% last year, and industry research group STR forecasts another 4% jump this year. Airfares spiked 8% in the first three quarters of 2011 (the most recent data available). And Hotwire predicts hikes of 8% to 10% in 2012, as demand continues to stabilize and capacity is cut back.
Even so, there are still deals to be found -- if you know where to look. The five locales here will allow you and your partner to fly and stay for a very budget-friendly price, thanks in part to airline competition and excess hotel inventory.
The domestic destinations come out to less than $1,500 for two for five nights; the international ones, under $2,500. Food, fun, and tacky souvenirs not included.