1. Economic storms hit U.S.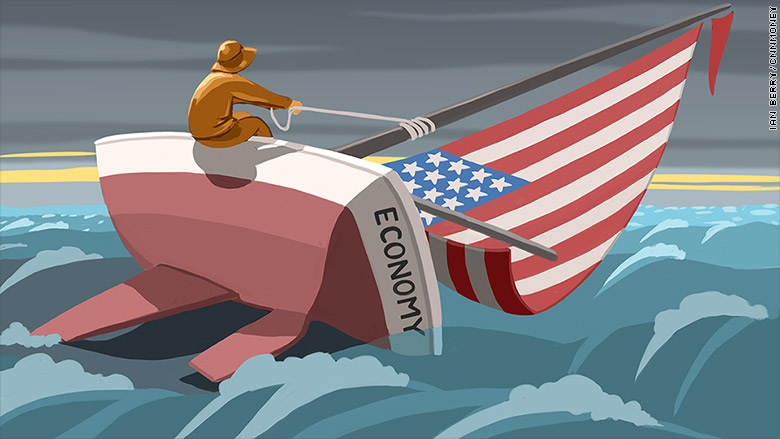 1
The American stock market is heating up again.
The Greek bailout and strong earnings from tech companies like Google (GOOG) and Netflix (NFLX) have carried the Dow and S&P 500 near record highs. The Nasdaq is on track for a third-straight record close.
But that doesn't mean the bull market in U.S. stocks is bulletproof. The biggest threat: a slowdown in the American economy.
Just look at how retail sales unexpectedly declined in June.
If people continue to hold back on spending, it will throw cold water on investors who are betting that economic growth will accelerate during the second half of 2015 following a weather-fueled contraction in the first quarter.
"The biggest concern is whether or not we get enough growth to convince investors it's worth paying up for stocks," said Bruce McCain, chief investment strategist at Key Private Bank.
First published July 20, 2015: 12:43 PM ET
Partner Offers
Paid Partner