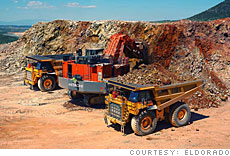 Our annual collection of rising phenoms reveals who - and what - is succeeding even in a stagnant economy.
more

With 15, California is yet again home to the most companies on our list.
more

8 of the companies on this year's list are also big enough to rank on the Fortune 500.
more


Our annual ranking of America's largest corporations
More