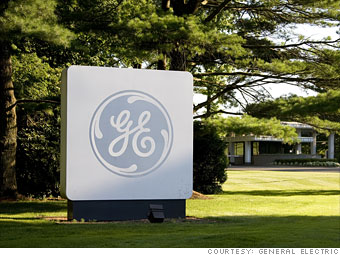 Thanks for liking one of the World's Most Admired Companies.
Now get even more company insights: Like Fortune magazine on Facebook for the latest in-depth business reporting and analysis.
Top 50 rank:
15
Rank in Electronics:
1
(Previous rank: 1)
Overall score:
6.82
Ticker:
GE
Why it's admired:
GE continues to struggle through the challenges that hit during the recession. During the fourth quarter of 2011, profit increased to 39 cents per-share, which beat analyst expectations.
The company is making strides towards tightening its financials, but still needs to push more products. Revenue in the fourth quarter of 2011 dropped 8% to $38 billion. On the other hand, the company's industrial order backlog grew to $200 billion, the largest backlog in GE history. CEO Jeff Immelt still holds tremendous clout as its leader, implementing his plan to slowly steer the giant corporation away from finance and back to manufacturing.
Network with General Electric
General Electric stats

From the March 19, 2012 issue