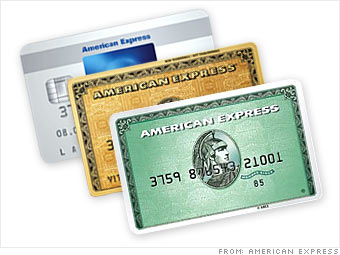 Thanks for liking one of the World's Most Admired Companies.
Now get even more company insights: Like Fortune magazine on Facebook for the latest in-depth business reporting and analysis.
Top 50 rank:
16
Rank in Consumer Credit Card and Related Services:
2
(Previous rank: 1)
Overall score:
7.38
Ticker:
AXP
Why it's admired:
Americans are using plastic again, which means things are looking up for American Express. The company's net income in the fourth quarter increased 12% to $1.2 billion from the same period a year ago.
Much of that increase, the company said, came from cardmembers spending more. This February, the company reported that fewer customers defaulted in January than in the December -- another good sign. CEO Kenneth Chenault feels poised to face 2012. In the fourth quarter earnings report, he said, "A network based on service, relationships, data and market insights is a tremendous asset for a digital age when the boundaries between online and offline commerce are being quickly redefined."
Network with American Express
American Express stats

From the March 19, 2012 issue