4 of 50
Coca-Cola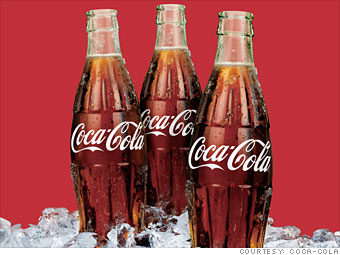 4
Top 50 rank:
4
Rank in Beverages:
2
(Previous rank: 1)
Overall score:
7.32
Ticker:
KO
Why it's admired:
Soda may be enemy number one in the public battle against obesity, but Coca-Cola is far from fizzling thanks to a growing non-fizzy beverage business and the company's popularity overseas. Coke posted double-digit sales growth in countries such as India and Thailand in 2012 (overall sales were up 4% worldwide.) And while Coke and Diet Coke stand as the US's leading soft drinks (arch rival Pepsi ranks #3), the company also boasts billion dollar brands like vitaminwater and Minute Maid that even a mayor like Mike Bloomberg could get behind. More nutrition is on the way too: the company dipped into the dairy business this year with the acquisition of an equity stake in Fair Oaks Farms Brands, the health-conscious company behind Core Power, a protein shake product. —EF
Headquarters:
Atlanta, GA
Website:
www.thecoca-colacompany.com
Nine key attributes of reputation
Industry rank
Use of corporate assets
2
Quality of products/services
2
From the March 18, 2013, issue.