5 of 50
Starbucks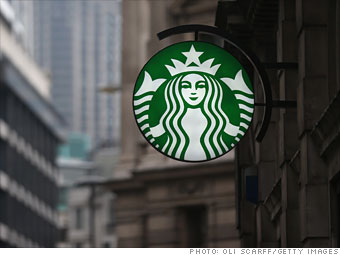 5
Top 50 rank:
5
Rank in Food Services:
1
(Previous rank: 2)
Overall score:
7.94
Ticker:
SBUX
Why it's admired:
The world's largest coffee chain kicked off its astronomical rise in 1971 when it opened its doors as a small Seattle cafe. Since then, the world has learned a whole new coffee vocabulary, full of phrases like "grande soy caramel macchiato" and "half-caf venti skinny Mochaccino." After the company was forced to close hundreds of stores in the wake of the financial crisis, Starbucks' celebrity CEO, Howard Schultz, orchestrated a back-to-basics turnaround that led the company big post-recession growth. That momentum hasn't slowed. Starbucks earned record $13.3 billion in revenue last year, a 14% increase from the year before. —AV
Headquarters:
Seattle, WA
Website:
www.starbucks.com
Nine key attributes of reputation
Industry rank
Use of corporate assets
2
Quality of products/services
1
From the March 18, 2013, issue.