3 of 50
Amazon.com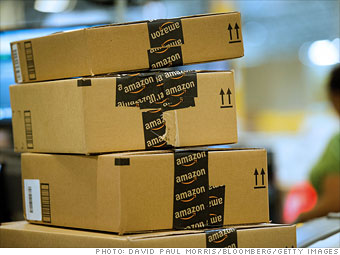 3
Top 50 rank:
3
Rank in Internet Services and Retailing:
2
(Previous rank: 2)
Overall score:
7.28
Ticker:
AMZN
Why it's admired:
There are few competitors in sight for the retail giant that is Amazon.com. With its low prices, efficient customer service and rapid geographical growth, it stands to become the largest beneficiary of the e-commerce industry boom. Last year
Fortune
ranked CEO Jeff Bezos as its
Businessperson of the Year
on the back of the company's stellar growth, especially in its Amazon Web Services and Kindle divisions. The company continues to take on a variety of competitors, going after Netflix's streaming services, Google and Apple's tablets, and brick-and-mortar stores across the country. There's even talk of an Amazon smartphone.
—OA
Headquarters:
Seattle, WA
Website:
www.amazon.com
Nine key attributes of reputation
Industry rank
Use of corporate assets
5
Quality of products/services
1
From the March 18, 2013, issue.