2 of 50
Google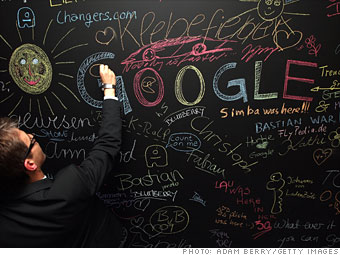 2
Top 50 rank:
2
Rank in Internet Services and Retailing:
1
(Previous rank: 1)
Overall score:
8.01
Ticker:
GOOG
Why it's admired:
The Silicon Valley giant continues to be the most attractive place to work, placing first on LinkedIn's Most In Demand Employers and
Fortune
's
Best Companies to Work For
lists in 2013. Also, this year the Android OS is expected to overtake Apple's iOS as the number one mobile operating system in the US and Canada; and Google Play is expected to overtake the Apple App Store in total number of apps for mobile and tablet. On top of that, display ads continue to be multibillion-dollar revenue generators for Google, not only from its search engine but also from YouTube and DoubleClick.
—OA
Headquarters:
Mountain View, CA
Website:
www.google.com
Nine key attributes of reputation
Industry rank
Use of corporate assets
1
Quality of products/services
2
From the March 18, 2013, issue.