7 of 50
Southwest Airlines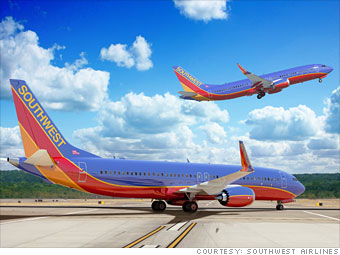 7
Top 50 rank:
7
Rank in Airlines:
5
(Previous rank: 3)
Overall score:
5.52
Ticker:
LUV
Why it's admired:
Net income was up 26% last year at Southwest, the low-cost carrier that has won loyal customers for niceties that long ago disappeared from other American airlines, like free re-booking and its "bags fly free policy." The airline recently announced it too, will introduce revenue-generating fees for early boarding privileges or failing to show up for flights. Southwest also launched international service last year and continues to work out the kinks that came with their 2011 acquisition of AirTran. The airlines should be fully integrated in 2014. —EF
Headquarters:
Dallas, TX
Website:
www.southwest.com
Nine key attributes of reputation
Industry rank
Use of corporate assets
2
Quality of products/services
8
Global competitiveness
14
From the March 18, 2013, issue.