8 of 50
Berkshire Hathaway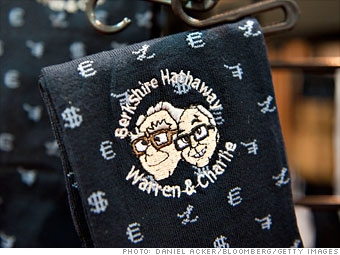 8
Top 50 rank:
8
Rank in Insurance: Property and Casualty:
1
(Previous rank: 1)
Overall score:
7.18
Ticker:
BRKA
Why it's admired:
Warren Buffett is one of the nation's most revered CEOs. In addition to building a conglomerate with 250,000 employees and nearly $50 billion in cash holdings, the Oracle of Omaha has pledged to give half his massive wealth to charity (and has goaded others to do the same). His company is equally admired, if less quirky. Its holdings range from ice cream to insurance to condiments. It bought H.J. Heinz earlier this year, in a deal that was one of the largest in the company's history and a sure sign that Berkshire has no plans to scale back, even as Buffett approaches his 83rd birthday. —AV
Headquarters:
Omaha, NE
Website:
www.berkshirehathaway.com
Nine key attributes of reputation
Industry rank
Use of corporate assets
1
Quality of products/services
1
From the March 18, 2013, issue.