An oily mess
Consumers and investors are worried about rising crude prices as oil costs start to eat into personal income and corporate profits.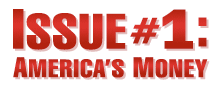 Issue #1: America's Money - Everyday on CNN
NEW YORK (CNNMoney.com) -- There is a good case to be made that the worst of the credit crunch is behind us. And that should be good news for the markets and economy.
But every time it looks like Wall Street is finally ready to get back on track - witness last Friday's Google (GOOG, Fortune 500)-inspired rally - investors then have to deal with the harsh reality of oil prices.
Crude flirted with $120 a barrel yesterday. The price of oil has nearly doubled since a year ago. And rising energy prices are worrying many consumers.
According to an admittedly unscientific Quick Vote poll on CNNMoney.com yesterday, 62% of the more than 86,000 people that responded said they were more concerned about the cost of gas than food, health care or housing prices.
Oil prices are also wreaking havoc on corporate profits.
Delta Airlines (DAL, Fortune 500) reported a staggering $6.4 billion quarterly loss today and merger partner Northwest (NWA, Fortune 500) posted a $4.2 billion loss.
And UPS (UPS, Fortune 500), citing higher fuel prices and a weak economy overall, lowered its earnings guidance for 2008 today.
Surging oil prices are making things, to quote Jimi Hendrix, a frustrated mess for investors. As I've pointed out in several recent columns, there are some bright spots in the market, such as the industrials sector and even some consumer companies.
To that end, Boeing (BA, Fortune 500) reported results this morning that surpassed expectations.
And last night, Yum! Brands (YUM, Fortune 500) (the company behind KFC, Pizza Hut and Taco Bell) raised its earnings guidance for 2008.
There are other examples of consumer stocks holding up reasonably well. Larry Coats, co-manager of the Oak Value fund, said that holdings such as luxury retailers Tiffany (TIF) and Coach (COH) and candy and soda maker Cadbury Schweppes (CSG) should not see as much of an impact from a weak economy and rising energy prices as other consumer companies.
Oil prices did slip modestly Wednesday afternoon and stocks moved a bit higher as a result.
But until oil prices make a meaningful move lower, it will be tough for the markets and economy to stabilize, particularly since higher gas prices would likely have a major impact on consumer spending, the growth engine of the U.S. economy.
"The consumer is the focal point of worry here. There could be a ripple effect," Phil Dow, director of equity strategy with RBC Wealth Management.
"Consumers can't use home equity lines of credit to write checks anymore because of home prices falling. Food is more expensive and you have higher energy prices. There is a compromised consumer. You'd be crazy to not be concerned about it," Dow added.
That said, there is a chance of relief in the coming months. The Federal Reserve may soon be done cutting interest rates and might even raise them later this year to fight inflation. If that happens, you could see a rebound in the dollar and some froth removed from the oil market.
"There is a big speculative component to oil right now. We're in kind of a bubble with energy and other commodities. We think there is a $30 premium built in to oil right now and if prices head back towards $100, you could see a big relief rally in stocks," Dow said.
Coats added that he's avoiding commodities for the most part because there are better values elsewhere.
Still, it may take some time before the rest of the market comes to that realization.
Issue #1 - America's Money: All this week at noon ET, CNN explains how the weakening economy affects you. Full coverage.
How is the economy affecting your everyday life? Tell us about how your money situation has changed - or stayed the same - in the last few months. What's your biggest economic worry? Send us your photos and videos, or email us and share your story.

Features

These Fortune 100 employers have at least 350 openings each. What are they looking for in a new hire? More

It would be the world's second-biggest economy. See how big companies' sales stack up against GDP over the past decade. More