Small-cap gems
A handful of small companies have found ways to grow in a slowing economy - and look like attractive investments.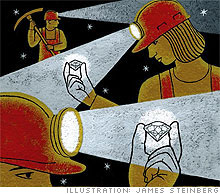 Stock Picks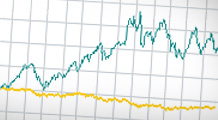 (Fortune Small Business) -- It would be easy to dismiss small-cap stocks: Even after a spring rally, the Russell 2000 is off 13% for the past 12 months, more than double the decline in the big-cap Standard & Poor's 500 index.
The dollar's swoon has been a boon to America's exports, most of which are sold by big companies. The current liquidity crunch is squeezing small companies harder than the giants, many of which sit on piles of cash. On top of that, Wall Street's financial woes mean more small companies go uncovered by the shrinking corps of securities analysts.
But savvy investors say that those highly publicized negatives mask important positives: "The leveraged buyers, the private equity funds, are out of the game because their credit has been cut off," notes veteran investor Mario Gabelli. "But what you do have now are strategic buyers taking advantage of low stock prices to grow their businesses through acquisition."
He ticks off a list of surprising bids by Fortune 500 companies to pick up small firms: Encysive Pharmaceuticals (ENCY), which is being acquired by Pfizer (PFE, Fortune 500) for $195 million, or $2.35 a share (it had been trading at $1.08 before the February bid), or Take-Two Interactive Software (TTWO), maker of the Grand Theft Auto videogame, which had been trading around $16 a share until Electronic Arts (ERTS) came along and bid $26.
"Companies are finding it cheaper to buy than to greenfield [build their own], and the fact that these small companies are undercovered by Wall Street means there are a lot of strategic bargains out there," Gabelli says.
Gabelli, whose Rye, N.Y., investment firm manages a variety of mutual funds and private accounts with combined assets of more than $30 billion, has analysts racing around the country to find the next strategic gem before it catches the eye of a lumbering giant.
Gabelli likes California Micro Devices (CAMD), a Milpitas, Calif., firm that makes semiconductor products for mobile handsets, consumer electronics, and computers. The stock is about $3.50 a share - down 35% year to date - and it has about $2 per share in cash.
Mark Roach co-manages the Dreman Small Cap Value fund, based in New Jersey, which has beaten its peers by four percentage points, on average, over the past three years, according to fund tracker Morningstar. He is cherry-picking because he still worries about the near-term economic outlook. Even the beaten-down sectors such as small-cap financials are still in danger, Roach says. "
We've been reading about problems of big banks in the news, but small banks haven't really gotten into writing down their assets just yet," he notes, adding one big worry: "Smaller banks tend to be more aligned with commercial real estate lending. If that's the case, and commercial is the next shoe to drop, these stocks could get hit."
Yet some small-cap values are too compelling to pass up. One attractive sector that Roach likes - call it the low end of high-tech - consists of cable companies such as CommScope (CTV) of Hickory, N.C., a leading producer of specialized cable for wired and wireless (think auto antennas) communications and for power transmission, and Arris Group (ARRS) of Suwanee, Ga., a leading supplier of communications equipment to telephone companies. Both stocks are down sharply and trading at very reasonable valuations (the P/E is 13 for CommScope and 12 for Arris Group).
Says Roach: "Just think about the amount of communications and power-transmission infrastructure that still needs to be built around the world."
Commodity companies are the stock market stars so far this year, but Wayne Collette, co-manager of the Columbia Small Cap Growth fund in Boston, believes they are vulnerable. Cyclical commodities, such as aluminum and paper, have risen too far too fast, he says, and could be victims of a softening economy.
But there's one trend where Collette foresees sustained momentum: "Food is on a secular uptrend, owing to the rising living standards in the developing world," he says. "Farmers' incomes are way up. They have more money to invest in better soil, and there is growing demand for their output, so they have an incentive to improve their yield per acre."
Collette likes fertilizer suppliers Terra Industries (TRA) of Sioux City, Iowa, and CF Industries (CF) of Deerfield, Ill. The shares have done well - both stocks more than doubled over the past year - but they still trade at modest valuations: 12 to 16 times estimated 2008 earnings.
"The valuations assume that these companies will have no pricing power," says Collette, "but we think the market is wrong."
If he's right, there could be a bountiful fall harvest - of capital gains.

To write a note to the editor about this article,
click here
.



My dream is to launch my own business someday. Now that it's time to choose a major, I'm debating if I should major in entrepreneurial studies or major in engineering to acquire a set of skills first. Is majoring in entrepreneurship a good choice?
More
- Spate, Orange, Calif.

More Small Business

Next Little Thing 2010