Wall Street bounces back strongly
Stocks gain back prior session's losses, as investors welcome strong financial results, consumer confidence boost, sinking oil and Merrill's writedown.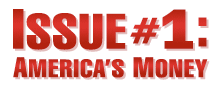 Issue #1: America's Money - Everyday on CNN
NEW YORK (CNNMoney.com) -- Wall Street Tuesday regained all lost ground from the previous session on the back of strong financial reports, rising consumer confidence and falling oil prices.
The Dow Jones industrial average (INDU) gained 266 points, rising 2.4% Tuesday. That reversed Wall Street's sharp decline from Monday, when the Dow tumbled 240 points on concerns about the continuing credit crisis and the battered U.S. economy.
The broader Standard & Poor's 500 index (SPX) added 2.3%, and the Nasdaq composite index (COMP) rallied 2.5% on better-than-expected earnings from drugmaker Amgen.
Shares advanced steadily throughout the day as consumer confidence got a surprise boost in July.
"Stocks kicked off because of consumer confidence," said Peter Cardillo, Avalon Partners chief market economist. "The mood of consumers may not be strengthening, but it's not dropping either."
The markets opened with a rapid rise after investment bank Merrill Lynch said late Monday it would take a $5.7 billion writedown and sell off $11.1 billion in mortgage securities in the current quarter. The brokerage also said it plans to raise $8.5 billion through the issuance of new stock. (Full story).
Oil prices also helped boost the markets, as crude sank to its lowest level in nearly three months.
Investors will see if the market can continue to rally Wednesday, as investors will get a glimpse at the monthly ADP employment report ahead of Friday's U.S. Labor Department report.
Economy: According to a Conference Board report released Tuesday, the research group's Consumer Confidence Index rose nearly a point in July, after falling in the previous six months, Analysts polled by Briefing.com anticipated the index to fall again by 0.4 point. The study did note, however, that overall confidence is still very weak. (Full story).
May home prices dropped a record 15.8% from a year ago, according to the S&P/Case-Shiller Home Price Index of 20 cities. It was the 22nd consecutive month of decline recorded by the index. (Full story).
Oil: Crude prices fell $2.54 to end Tuesday's session at $122.19 per barrel, the lowest settlement since May 6. Oil plummeted after OPEC President Chakib Khelil said oil was overpriced and could sink to $78 a barrel. Oil has fallen $25 since setting a record high of $147.27 on July 11. (Full story).
But if oil continues to sink, some analysts think that could spell trouble for stocks.
"If oil prices were to fall below $120, then that could add some worries," said Cardillo. "It would be a long-term positive, but if it's deflating from a fundamental viewpoint, it may be a sign that the global economy is weakening."
The government is due to release its oil inventory report after the opening bell on Wednesday. Crude stocks are expected to decline, while analysts forecast a slight rise in gasoline and distillate stockpiles.
Financials get a boost: The financial sector has seesawed in the past couple of weeks. After many banks' quarterly financial reports came in better than expected, financials showed strong gains for several days. The sector began to sink toward the end of last week, however, as some dour economic news renewed fears that the credit crisis will not end anytime soon.
But after Merrill reported its move to shed its risky assets late Monday, financials rebounded, as investors hoped banks are positioning themselves to get out of the mess that the mortgage meltdown left them.
"Investors are looking at the financial sector and saying this may be the last inning," said Cardillo. "The market seems to be suggesting a bottom."
Shares of Merrill (MER, Fortune 500) rose 8% on the news, but most other banks' stocks advanced by even more.
Wachovia (WB, Fortune 500) led banks with a 15.2% gain Tuesday. Bank of America (BAC, Fortune 500) added 14.8%, Washington Mutual (WM, Fortune 500) gained 12.4%, Wells Fargo (WFC, Fortune 500) rebounded 9.1% and JPMorgan Chase (JPM, Fortune 500) rose 8.2%.
Other investment banks fared well, too, with Goldman Sachs (GS, Fortune 500) rising 5.1%, Morgan Stanley (MS, Fortune 500) adding 4.4% and Lehman Brothers (LEH, Fortune 500) posting a 10.5% gain.
Government-backed mortgage finance giants Fannie Mae and Freddie Mac also rebounded Tuesday, after sharp losses Monday. Fannie (FNM, Fortune 500) added 12.5% and Freddie (FRE, Fortune 500) rose 9.1%.
Citigroup (C, Fortune 500) also managed a 5.9% gain, even after Deutsche Bank analyst Mike Mayo forecasted that the bank will take an added $8 billion in writedowns related to its collateralized debt obligations in its third quarter. (Full story).
Corporate news: Days after reporting a positive study of an experimental osteoporosis drug, Amgen (AMGN, Fortune 500) posted quarterly earnings late Monday that slipped 7.6% but still managed to beat analysts' forecasts. Shares rose 3% Tuesday.
U.S. Steel (X, Fortune 500) posted quarterly earnings that more than doubled from year-earlier levels. The results came in 45% higher than Wall Street's expectations, sending shares 14.1% higher.
British energy company BP (BP) reported a 28% rise in quarterly profit Tuesday, boosted by high crude oil prices. Its shares fell 2.5%, however. (Full story).
North America's largest refiner, Valero Energy (VLO, Fortune 500), reported quarterly earnings that fell 65% below year-ago levels on record oil prices and rising natural gas costs. Still, the results beat the estimates of Wall Street analysts, and shares rose 4.9%. (Full story).
Colgate Palmolive (CL, Fortune 500) reported an 18% increase in quarterly profit and boosted its outlook for 2009. The consumer products maker said cost reductions and price hikes, along with stronger sales in developing nations, made up for lagging U.S. sales. Shares surged 8.2%. (Full story).
Sony (SNE) said its quarterly profit fell by nearly 50%. The consumer electronics maker was hit by a strong yen and price competition in its electronics sector. Shares tanked 5.6%. (Full story).
Gas prices: The average price of gasoline fell 1.7 cents to $3.941 per gallon in the United States, declining for the 12th straight day, according to a daily survey from motorist advocacy group AAA. It was gasoline's lowest level since May 29. (Full story).
Other markets: In currency trading, the U.S. dollar spiked against global currencies, jumping to a one-month high Tuesday versus the euro. (Full story).
COMEX gold for August delivery fell $11.20 to settle at $916.50 per ounce, after fluctuating above and below the breakeven point for much of the day.
Treasury prices fell Tuesday, sending the yield on the benchmark 10-year note up to 4.05% from 4.01% late Monday. Bond prices and yields move in opposite directions.

Features

These Fortune 100 employers have at least 350 openings each. What are they looking for in a new hire? More

It would be the world's second-biggest economy. See how big companies' sales stack up against GDP over the past decade. More