GM bankruptcy plan approved
Plan for nation's No. 1 automaker to emerge from protection seen as 'only available means' to continue business.
Photos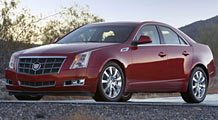 301 Moved Permanently
---
nginx
NEW YORK (CNNMoney.com) -- General Motors' plan to restructure, with a lot of help from the federal government, has been approved by a bankruptcy judge.
Judge Robert Gerber, in a ruling issued late Sunday night, said bankruptcy "is the only available means to preserve the continuation of GM's business."
Under the plan, the Detroit-based automaker, which filed for court protection on June 1, will create a new company and shed crushing debt and expensive contracts.
Fritz Henderson will remain chief executive officer, as expected, the company announced Monday.
"Now it's our responsibility to fix this business and place the company on a clear path to success without delay," Henderson said in the statement.
The ruling by Judge Gerber, who held three days of hearings last week, includes a four-day stay before the closing of the sale can go through. During that time, objectors to the bankruptcy will have a chance to appeal.
"Theoretically, once the stay's over, we close and get down to business," said GM spokesman Greg Martin.
In his ruling, Gerber addressed the concerns of some of the 850 objectors, including the stockholders who would get wiped out. But he said the bankruptcy process was preferable to the only other alternative -- liquidation -- in preserving some of the company's value.
"The court is sensitive to their concerns, but cannot help them," wrote the judge in his 95-page ruling. "GM is hopelessly insolvent, and there is nothing for stockholders now. And if GM liquidates, there will not only be nothing for stockholders; there will be nothing for unsecured creditors."
New GM: The plan, which was worked out between the struggling company and the Obama administration, means U.S. taxpayers will end up owning 60% of the "new GM," with other stakes held by Canadian governments, bondholders and the United Auto Workers union.
Holders of $27 billion in GM (GMGMQ) bonds get stock in the reorganized company, as will a union-controlled trust fund that will take stock rather than the $20 billion in cash it had been owed to pay future retiree health care costs. Those 650,000 retirees will have their coverage reduced.
But the U.S. Treasury had conditioned its aid on approval of a bankruptcy plan by July 10, and Gerber addressed that in his ruling.
"GM cannot survive with its continuing losses and associated loss of liquidity, and without the governmental funding that will expire in matter of days," Gerber said in the decision.
The Obama administration had given $19.4 billion to GM to try and keep it out of bankruptcy. It also gave GM another $30 billion to keep the company running during the Chapter 11 process.
Pared down: GM plans to close more than a dozen factories, drop U.S. brands and shut down up to 40% of its network of 6,000 dealerships.
A successful and swift move through bankruptcy was crucial to GM's restructuring and a key test of the Obama administration's efforts to rescue GM and Chrysler.
Chrysler's bankruptcy was approved on June 1, just hours before GM entered Chapter 11. An attempt by creditors to block the Chrysler bankruptcy was turned back by the U.S. Supreme Court.
The nation's other automaker, Ford Motor (F, Fortune 500), did not accept funding from the government in its effort to recover from the industry slowdown. Last week, Ford reported an 11% decline in year-over-year sales for June, the smallest drop of any major automaker.
In a move that could smooth its restructuring, GM filed documents in U.S. Bankruptcy Court in New York on June 26 saying that it had agreed to accept legal responsibility, post-bankruptcy, for drivers who are injured by vehicle defects in old cars.
'Business is doing better': General Motors is trying to turn itself around amid slumping auto sales and a severe recession.
On Tuesday, GM's chief executive testified at the bankruptcy hearing that the company's June sales were stronger than expected -- in part because the bankruptcy process is going swiftly.
"Business is doing better for a number of reasons, one of which being that this process will be quick," said Henderson.
In 2008, GM announced its largest-ever annual loss of $38.7 billion. The company has $27 billion in debt. In May, its stock slipped below $1 a share for the first time since the Great Depression.
Lawyers representing a variety of claims against GM -- including asbestos-related and consumer -- subjected Henderson to a barrage of questions in testimony. They wanted to know why clients had been left behind in the bankruptcy process. Henderson said the decision to leave the claims out of the bankruptcy process was concluded during negotiations with the U.S. Treasury.
The new company will be named General Motors Company. The remaining assets left behind in the process will be named Motors Liquidation Company.

Features

These Fortune 100 employers have at least 350 openings each. What are they looking for in a new hire? More

It would be the world's second-biggest economy. See how big companies' sales stack up against GDP over the past decade. More