Jobs outlook brightens
National Association for Business Economics says more U.S. firms are planning to hire and increase investment in the next six months.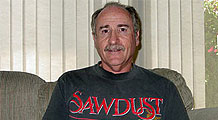 In July, CNNMoney.com told the stories of 4 out-of-work Americans who had just lost their unemployment benefits. Here's where they are today.
NEW YORK (CNNMoney.com) -- In another sign of economic recovery, U.S. companies are planning to hire and invest more in the near future, according to a survey released Monday.
The National Association for Business Economics said the number of employers planning to hire workers over the next six months exceeded the number expecting job cuts for the first time since the recession began in December 2007.
The survey of 78 NABE members also showed more companies increased capital spending during the third quarter of 2009 than cut spending. It was the first time that happened since October 2008.
"NABE's October 2009 Industry Survey provides new evidence that the U.S. recovery is underway," said William Strauss, a senior economist at the Federal Reserve Bank of Chicago.
NABE said job losses "appear to be slowly abating" with the percentage of firms cutting payrolls falling to 31% in the quarter from 36%. The percentage of firms adding jobs doubled from an all-time low of 6% to 12% in October. (See the best jobs in America)
Unemployment stands at a 26-year high of 9.8% in the United States. Economists surveyed by Briefing.com expect another 175,000 jobs were lost in October after employers shed 263,000 jobs in September.
Companies indicated that material costs continued to rise in the third quarter. But prices have also increased, which has allowed profits to improve, Strauss noted.
Credit conditions eased slightly, according to the survey, although many businesses reported that borrowing costs remain high.
NABE said all 78 members now expect U.S. gross domestic product, the broadest measure of economic activity, to be positive in 2010. A majority of respondents expect GDP to expand between 1% and 3% next year.
The government is expected to report Thursday that third-quarter gross domestic product grew at an annual rate of 3.2%, according to economists surveyed by Briefing.com. In the second quarter, GDP shrank at a 0.7% rate.
Talkback: Have you become a saver? What clever tips do you have for saving a buck? E-mail realstories@cnnmoney.com and you could be part of an upcoming article. For the CNNMoney.com Comment Policy, click here.

Features

These Fortune 100 employers have at least 350 openings each. What are they looking for in a new hire? More

It would be the world's second-biggest economy. See how big companies' sales stack up against GDP over the past decade. More