Demand for personal financial advisors is projected to grow a whopping 41% between 2006 and 2016. Which other careers on Money and PayScale.com's list of America's best jobs will see big opportunities?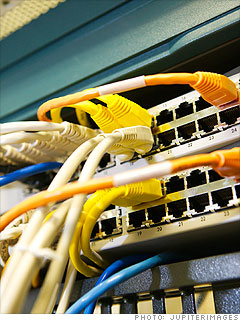 10-year growth: 53%
Current total employment: 21,000
Traditionally hired to control and maintain power grids and communications for phone and cable companies, telecommunications network engineers are seeing demand from potential employers rise with the demand for Wi-Fi, broadband and other new technologies.
Telecom has gone green, too: Energy and environmental companies have opportunities galore for engineers to help build communications infrastructure for their new products.
NEXT: Systems Engineer
Last updated October 12 2009: 5:03 PM ET
Note: We looked at jobs from the top 100 with the highest 10-year growth rate. When there were multiple job titles from the same category, we selected the job with the highest current total employment.