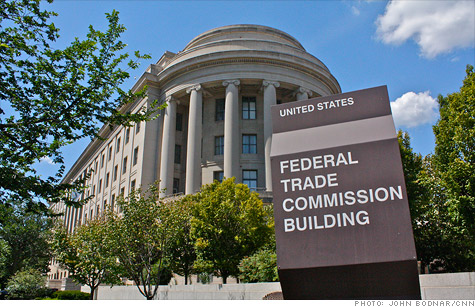 The Federal Trade Commission fined debt collector Asset Acceptance for $2.5 million.
NEW YORK (CNNMoney) -- The Federal Trade Commission has slapped a prominent debt collector with a $2.5 million penalty for misrepresenting its debt collection powers.
The FTC accused Asset Acceptance, a subsidiary of Asset Acceptance Capital Corp. (AACC), of making "a range of misrepresentations when trying to collect old debts."
For now on, as a result of the settlement, the company's debt collectors must inform debtors "whose debt may be too old to be legally enforceable" that the company cannot sue to collect the money, the FTC said in a statement Monday.
The FTC also said the settlement requires Asset Acceptance to investigate disputes when debtors dispute the accuracy of a debt. The company also isn't allowed to include the debt on credit reports without alerting the affected debtors.
Asset Acceptance, based in Warren, Mich., announced in a news release that the settlement ends an FTC investigation stemming back to 2006 "without admission by Asset Acceptance of the FTC's claims."