A shocking series of events that forever changed the financial markets.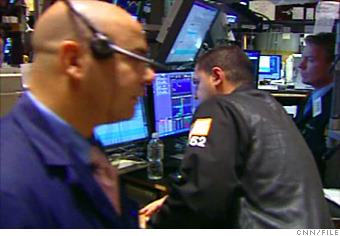 Traders at the New York Stock Exchange closely monitor stocks on Oct. 3, when Congress passed the Troubled Asset Relief Program.
A year ago, the collapse of Lehman Brothers set off a series of stunning events from which Wall Street is still recovering.
Seemingly every day for about month, a different legendary financial company teetered on collapse. Stocks recorded some of their most dramatic drops in history, including the Dow's epic 778-point drop on Sept. 29 -- the biggest ever single-day slide. And lawmakers worked overtime in an effort to stem off a failure of the financial system.
The solution: a series of unprecedented and expensive bailouts to save systemically significant institutions from failing and to loosen the tight grip on credit.
Here's a look at how those events unfolded.
NEXT: Sunday, Sept. 14 - Trouble brews