Cut out some waste and take advantage of a few overlooked deals, and you can rein in your budget without feeling like a penny-pincher.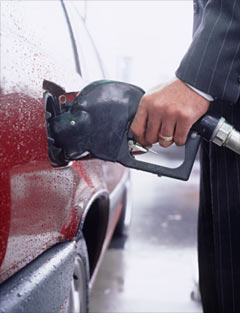 The most noticeable inflation spike is at the pump, with prices topping $4 a gallon in many areas. Your first strategy should be to change how you drive - but what you drive could have an even bigger impact.
5%
of your household budget
Up 21%
from a year ago
Underinflated tires can cut your mileage per gallon by 5%, says Jesse Toprak of Edmunds.com. Check your tires once a month.
And lose the lead foot: You can save up to 33% by maintaining steadier, slower speeds.
Potential savings: About $800 a year - not to mention what you'll save in speeding tickets.

NEXT: Gas - Take advantage of your credit card
Last updated June 13 2008: 10:48 AM ET
Email
|
Print
|

Digg this story
|

RSS