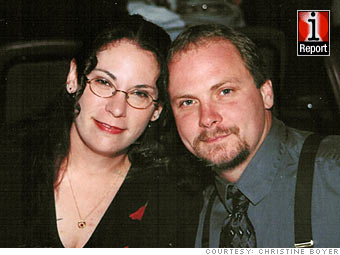 Unemployed, 35
Hobart, Ind.
My family and myself are in much worse shape then ever due to the economy issues of 2008. I brought in the bulk of the family's income up until April at which time I was laid off without any notice it was coming. We had been just making it up until then, and now as of nearly September we are not making it at all.
I have to use my unemployment checks just to pay the mortgage and vehicle payments each month. Thankfully we have been able to keep up with the home bills but any and all credit card payments have had to go, and now we are forced to look into filing bankruptcy as I have been unable to get a new job with the limited amount available right now.
We have tried hard to explain to my children - ages 12, 9 and 7 - that there was just not going to be any family vacation this year, and that their school supplies and new school clothes would be limited this year. I have had to shop at thrift stores and garage sales to even get their school clothes this year.
The saddest part of all of this is my young children are learning the negative effects of a bad economy first hand, and I have found it extremely difficult to explain these more adult issues in terms they can understand.

NEXT: Scott Kobel - God has blessed us greatly

Last updated August 28 2008: 4:39 PM ET
Email
|
Print
|

Digg this story
|

RSS